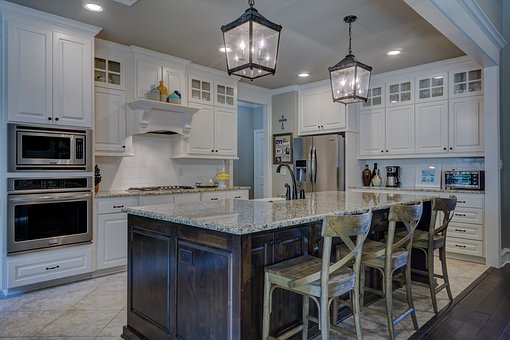 Kitchen Layout Mistakes You Need To Know Of image
Kitchen Layout Mistakes You Need To Know Of
Posted on February 6, 2019 in Home Improvements
A space that has been carefully thought through and structured works many wonders that one that simply been put together without purpose. however, sometimes the so called "careful planning" could also result in flaws that may or may not have been forecasted. Even when it comes to something as simple as designing your own kitchen, there could be instances where you mess without knowing. So here are some that you need to know of to avoid in your own home and space.
Messing up the triangle
In a kitchen the most active space is the stove, sink and refrigerator that come together. This space is also referred to as the "kitchen triangle". And so, one of the biggest mistakes you could make when designing this space is to mess up the triangle and place things in between or have these three far apart. You obviously also need to have easy access to your granite material as well. Therefore, regardless of how big or small your kitchen might be or the layout it has, making sure that 'the three' aren't constricted in any way is essential. This would make your life easy as well!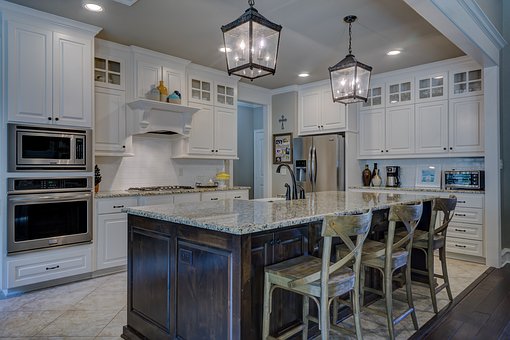 Not making use of storage space
In addition to your living room or bedroom one other place that you would have a lot of things to store in would be the kitchen. It also only given that you have a need for such space because of the obvious fact that you would have loads of utensils, cutleries and whatnot to store. Therefore, space in a kitchen needs to be used at its optimum and smartly. You could design multipurpose marble benchtops that serve not only as a counterspace but also storage space. If you have a small kitchen then you can simply make extra space by installing shelves and hangars.
Bad lighting
Lighting in a kitchen is as essential as it is to the other parts of your house. You could be having a lit living room with sunlight flowing in reflected on to a mirror doubling the lighting, and on the hand a dingy kitchen that makes something as simple as cooking an egg a difficult task. So always carefully think through on how you intend on lighting up your kitchen space. Make sure that enough ventilation is created and that natural light flows in. This would help in cutting down your costs as well!
Not installing backsplash
A kitchen is a space surrounded by grease, steam and even dirt, and when you think of having to clean it up, having wallpaper instead of backsplash would seem like the worst choice you have ever made! Therefore, installing backsplash in the long run would definitely come to good use!So, consider the above mistakes and make sure you avoid them in your kitchen space!